Name: Dimethyl Carbonate
Molecular Structure :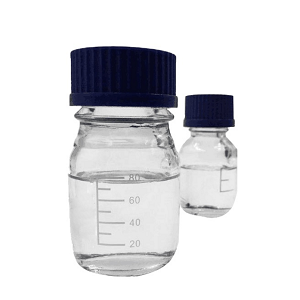 Molecular formula: C3H6O3 Molecular weight: 90.08
CAS number: 616-38-6 EINECS: 203-311-1
Melting point: 4℃ Boiling point: 90.3℃ Flash point: 33℃
Specifications:
Testing Item
Battery Grade
Industrial Grade
Purity %
99.99% Min
99.50% Min
Moisture %
0.005 Max
0.05 Max
Methanol %
0.005 Max
0.05 Max
Acidity(As H+) mmol/100g
0.010 Max
0.02 Max
Color (Pt-Co)
10 Max
10 Max
Appearance
Colorless and transparent liquid
Uses:
High purity DMC can be used to produce lithium battery electrolyte. Industrial grade DMC can be widely used in producing polycarbonate, pharmaceutical and pesticide, and also can be used as solvent in paints, coating and adhesive.
Packaging:
Galvanized iron drums, 200 kgs net per drum, total 16 MT/20 FT dry container.
Or ISO tank, 20-25 mt net per tank.